Maybe creating and developing projects has always been my stronger skill. We were born around Back to Etpar project; since then, a big part of the writing jobs I am called for is for the developing stage. As Studio Mistral we have a wide range of new projects, for target, genre, length and media. For obvious reasons, I can't publish them here, but we are always happy to show them to reliable producers, or help them to develop custom-made projects.
I would like to spend few words on our awarded projects, Back to Eptar and Rusty Red. They both were awarded as best Italian animation project at Cartoons on the Bay festival (organized by RAI Trade) in 2002 and 2006. These Pitch-me Italia awards consisted in the refund of my hotel costs, a lot of compliments and a huge loss of time. I invested those years of my life because I used to believe that the quality of a project would have been the key for getting support from RAI TV. I was very naïve. But I can't stop thinking that the inner strengh of a project will make it bloom one day. I can make mistakes, but I can't stop fighting for quality, which simply means respect for the audience.
*****************************
RUSTY RED
Steampunk adventure – TV series + feature film – age: 10 +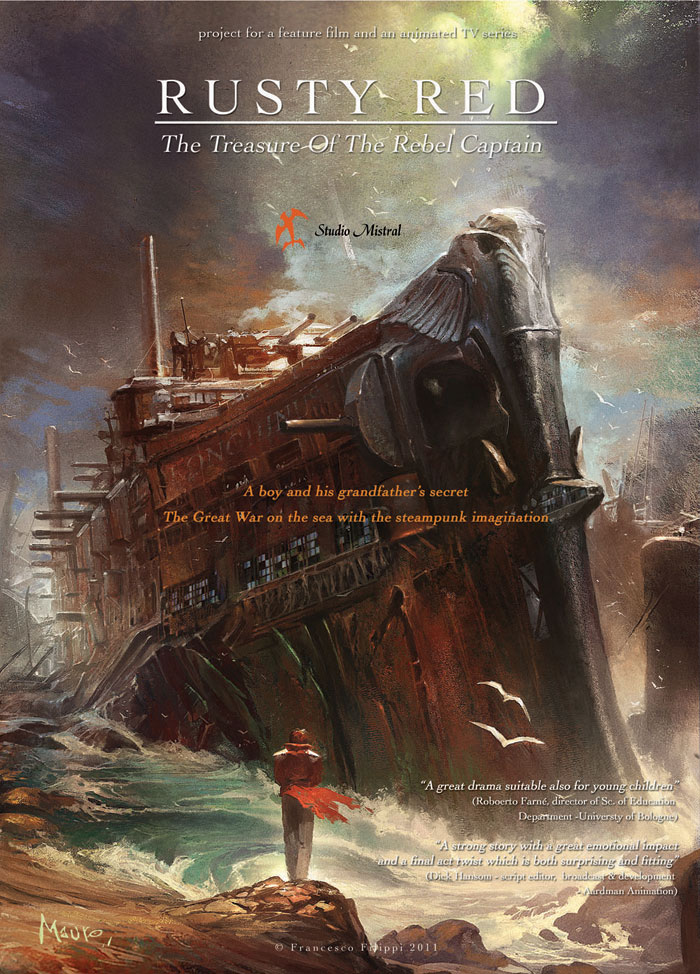 Rusty Red is a steampunk world freely inspired by World War I on the sea. In 2007 we finished the pilot/trailer for the feature film. Then I improved the story and I developed a lot of scripts for the TV series. In these years we also improved our visual skills, so we are working on the restyling of this project. We will come back with a brand new Rusy Red. In the meanwhile you can have a look at the videos we did. They still may have something to say.

Watch the trailer for the feature film

Watch a videoboard sequence for a TV episode
Main credits
Direction: Francesco Filippi
Screenplay: Francesco Filippi
Production: Francesco Filippi
Art direction: Mauro Dal Bo
Editing: Francesco Filippi
Animation: Fabrizio Carosio
Music: Stefano Scatozza
Sound FX: Paolo Bozzola
*****************************
BACK TO EPTAR
Fantasy – feature film – age: 8+

It was my very first animation experience, finished in 2002. We were the first in Italy to face this kind of animation and we were selected in several festivals, like Annecy and Hiroshima. Now I can see so many limits in what we acheived, but also some good ideas and characters I would love to work on again. I am surprised to still meet people who ask me about Back to Eptar. I am so grateful to this project, because many friendships where born and my career, too. I do hope to back to Eptar one day.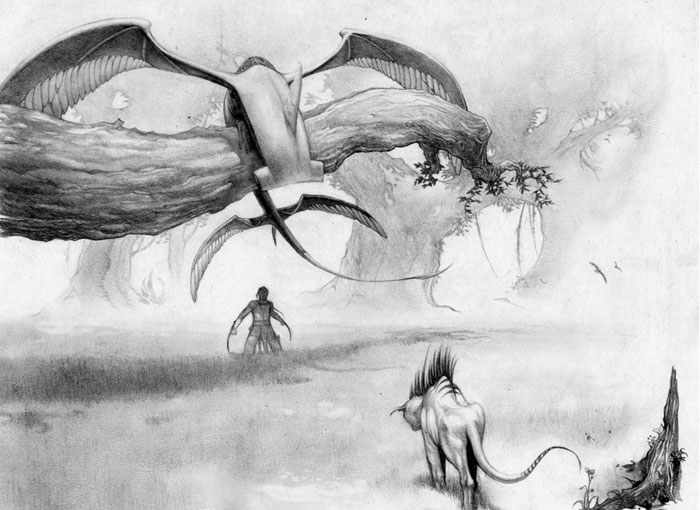 Main credits
Direction: Francesco Filippi
Screenplay: Francesco Filippi
Production: Francesco Filippi
Backgrounds: Ivan Cavini
Editing: Francesco Filippi
Character design: Fabrizio Carosio
Animation: Fabrizio Carosio
Music: Paolo Bozzola and Rhapsody
Sound FX: Paolo Bozzola