I have always preferred to present my activity as Studio Mistral, because most of the times film-making is a team work. We had the joy and the honor to collaborate with many people, even for just few hours.
The links to our main collaborators follow.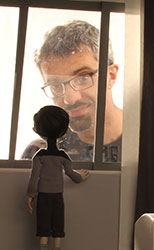 FRANCESCO FILIPPI – director – screenwriter – animator

Born in 1975, he graduated in Science of Education at the University of Bologna with a thesis about Japanese animation. He studied film direction and screenwriting at School of Visual Arts (NY).
 Among his many collaboration, he signed the direction of three animated videoclips of I Cartoni dello Zecchino series and the screenplays supervision of Winx Club 2, by Rainbow. Since 1999 he teaches and writes about animation, collaborating with schools and magazines. He usually leads animation and video workshops with children and teenagers. His films got more than 200 awards and 600 selections in festivals world-wide.
 His main short films are Red Hands (2018), Memorial (2013), Loser Leg (2010) and Home (2009).
***********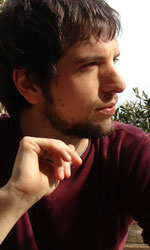 MAURO DAL BO – art director – illustrator
Born in Vittorio Veneto in 1980, he graduated in Science of Communication at the University of Trieste. He has  been collaborating with Studio Mistral since 2003. From 2006 to 2011 he worked as storyboard and background artist on several Italian animated series, like
Huntik
(season 1 and 2) and
Teen Days
. In 2011 he worked as set designer for the theme park
Rainbow Magicland
. Recently he often works as illustrator for board and minatures games, RPG and card games mainly related to the world of
Warhammer
.
***********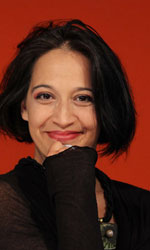 LUCIA GADOLINI – voice talent – actress
After her University degree in Psycology of Education, she acted in many theaters in Italy and abroad (Paris, London, Manchester, New York and Madrid). In 2007 she started working as speaker, giving her voice to many documentaries, cartoons, commercials and audio-books (such as Le Piccole Fiabe da Ascoltare, by Fabbri Editore). She is Italian mother tongue, but she performed both in English and French, too. In 2012 in NY she improved her skills at M.Riboli Acting Studio and played as main actress in some short films. In 2012-13 she came back to stage, performing key characters in several plays for children with Teatro dell'Argine acting company, in Bologna area.
Go to Studio Mistral acting page
***********
Born in 1989, he started playing drums when he was 3. At the age of 11 he got on to piano, attending private courses by classic, soul and jazz pianist teachers (Fabio Trivarelli, Fabrizio Puglisi). He is attending the traditional composition course at Conservatory G.B. Martini in Bologna. Since 2007 he plays with the Jazz Norris band in Bologna and composes original musics for the theater company Instabili Vaganti. With the music of Home and Gamba Trista he won 7 awards for the best soundtrack.
***********
Marina Gulinelli – set designer
She has a wide range of creative experiences in arts and film-making: sculptor, set and stage designer, decorator, FX technician, rigger, electrician, camera operator and puppet-maker. She collaborated with fairs, institutions and private clients, such as Fantafestival, Mifed, Festival of Spoleto, Bologna Council Theater and Peregalli Studio. For Studio Mistral she was DOP and set designer for Home and DOP & puppet-maker for Red Hands.
*********
*************
***********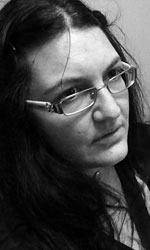 Maria Paola Oriolo – illustrator and sculptor
Prized illustrator and sculptor, she exposed at the Turin Book Fair 2009 and later in Venice, Mexico City, Savannah, Bogotà, etc. She published in several magazines such as ILLUSTRATI – Logos edizioni and Animation Carnival. She works since 1998 as model maker, prop maker and painter for studios, theatres and private clients. In 2010 she begins to work as puppet-maker with Studio Mistral to the realization of the stop-motion movie Red Hands .