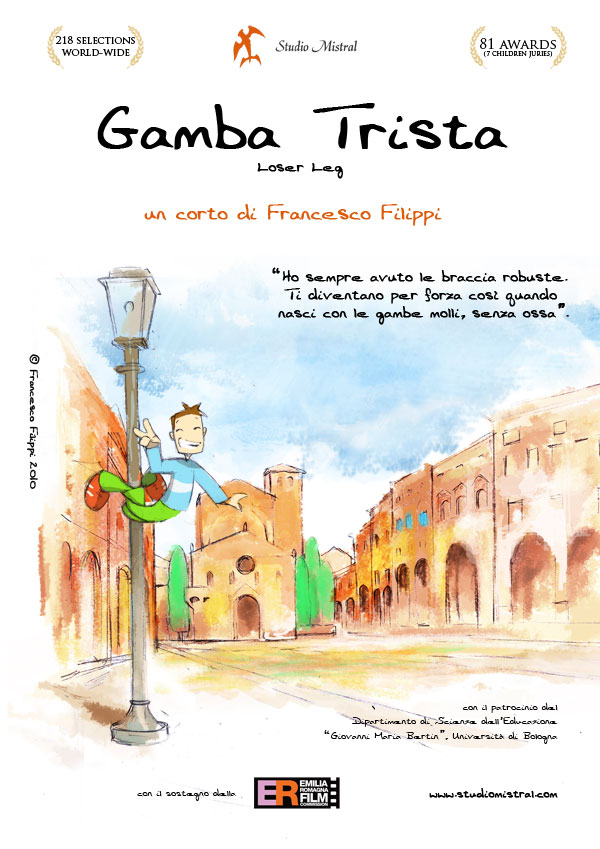 Giovanni is a kid called Loser Leg due to his soft legs. Due to his disability, he is tied everywhere by his bullish classmate. Despite all, he manage to take life with irony. He is secretly in love with a cute little girl Rose. Unfortunately she runs away terrified every time she see him tied somewhere…
English subtitled (PW: loserlegmistral)
French subtitled (PW: jambetristamistral)
Spanish subtitled (PW: piernatristamistral)


*****************************
Main credits
Direction: Francesco Filippi
Screenplay: Francesco Filippi
Production: Francesco Filippi
Art direction: Mauro Dal Bo
Editing: Francesco Filippi
Animation: Marco Zanoni
Music: Andrea Vanzo
Sound FX: Paolo Bozzola
Lead voices: Patrizia Mottola, Lucia Gadolini
*****************************


*****************************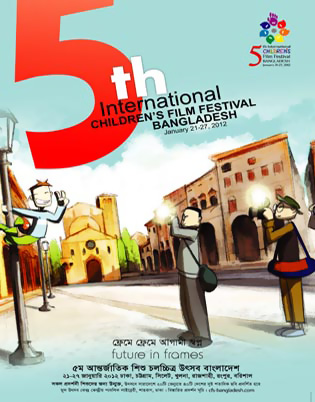 We are really surprised and honored seeing how our little Gamba is being loved at any latitude and at any age.
Producers & broadcasters often yearn for formulas and recipes to success. And it's incredible how much they are terrified by kids' reactions (and parents' one). It's ok. But I would bet that Gamba wouldn't be interested in these discussions.
*****************************
Some backstage pictures
Speculum Ensable recording the soundtrack.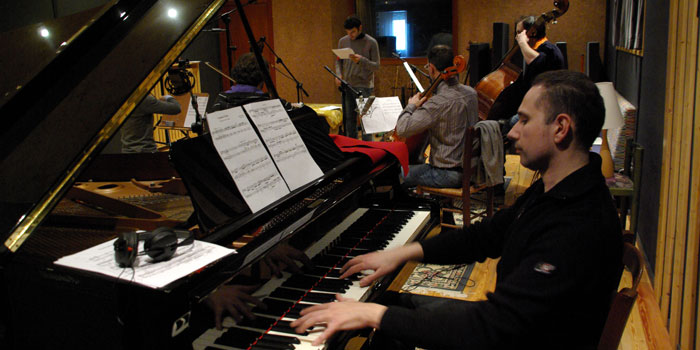 Lorenzo Meo playing the main theme.