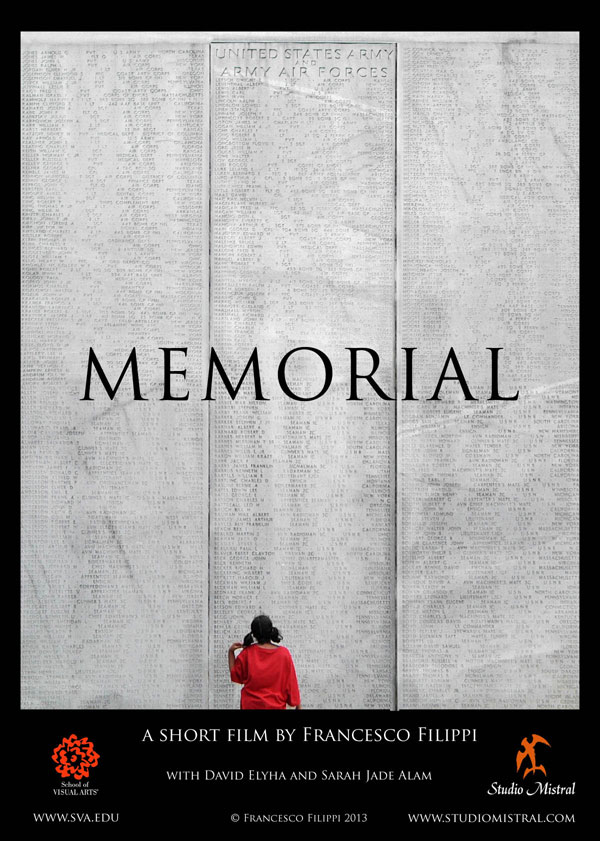 At a war memorial a young girl meets a mysterious old man, who looks like a soldier ghost. He can't remember the name of his best friend, who died during the war.

In summer 2012 I spent 10 weeks in New York at School of Visual Arts, thanks to a scholarship I won with Loser Leg. Memorial is the result of one of the four courses I attended.  The set is the war memorial in Battery Park, downtown Manhattan. SVA gave me a full HD videocamera, two bouncing boards, a tripod and some wooden wedges, that did a great job. Some classmates also gave me a precious help.

Shooting this film was very challenging, but not for the zero buget. The first problem was avoiding the tourists, who crowd Battery Park since 7 a.m. So we had to start working at 6 a.m. and shooting all the wide shots first (that was not helpful to the actors). In about 10 hours of shooting we got 11′ of edited work, with an average of 6-7′ for every shot. To acheive this speed I had carefully planned a sort of photo-storyboard, which allowed me to know by heart all the camera positions in advance. Lucia Gadolini gave ma a huge help during this preparatory work and during the shooting, as well.

I was very lucky with the two lovely actors: David was simply amazing and Sarah was surprisingly quick, that was crucial to get the coverage. I am honored to have shared this story with them both.

**********
 MAIN CREDITS
Direction: Francesco Filippi
Screenplay: Francesco Filippi
Production: Francesco Filippi
Cast: David Elyha, Sarah Jade Alam
Photography: Francesco Filippi
Editing: Francesco Filippi
Music: Andrea Vanzo
Sound FX: Riccardo Castagnola
Dubbing: Lucia Gadolini
*****************************
Some backstage pictures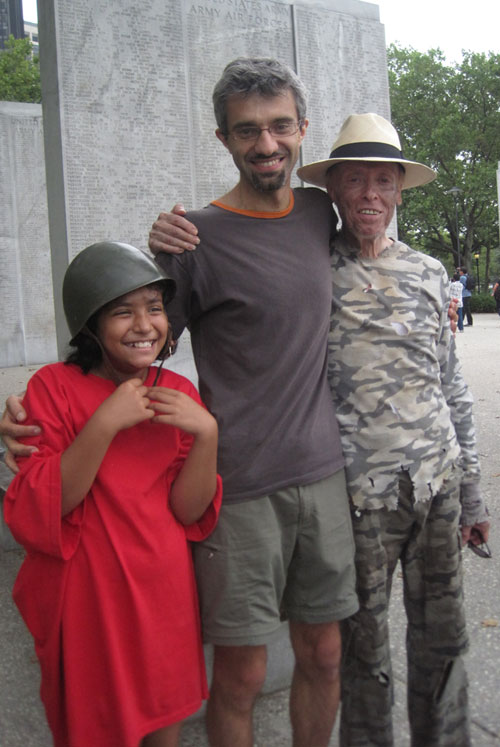 ********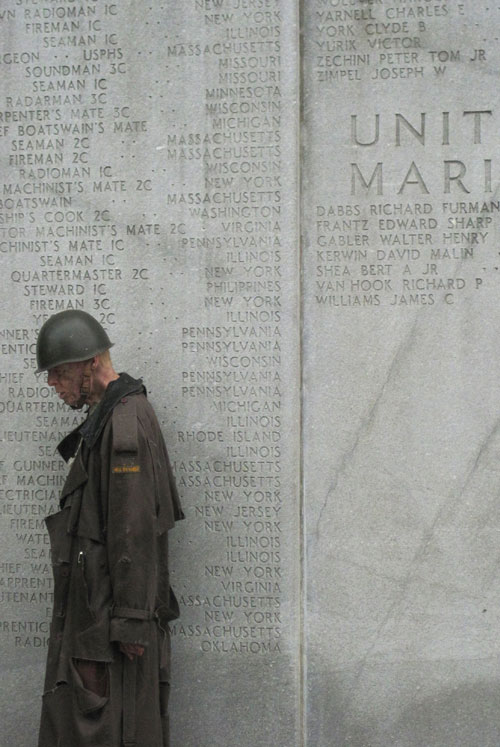 ********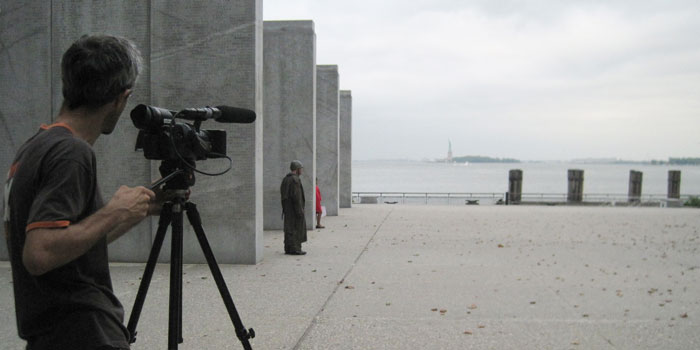 ********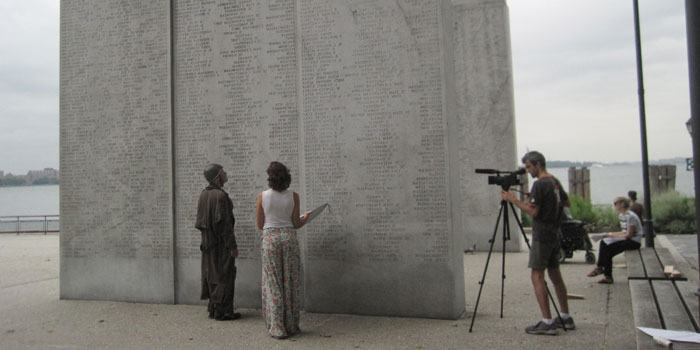 ********