A 12 year old boy, Ernesto, needs all his courage to save the mysterious girl Luna (Moon) from being beaten by her violent father Furio. Luna has the incredible power to produce from her hands a blood-like liquid, with whom she paints beautiful drawings on walls. But her hands have a power that could become really dreadful…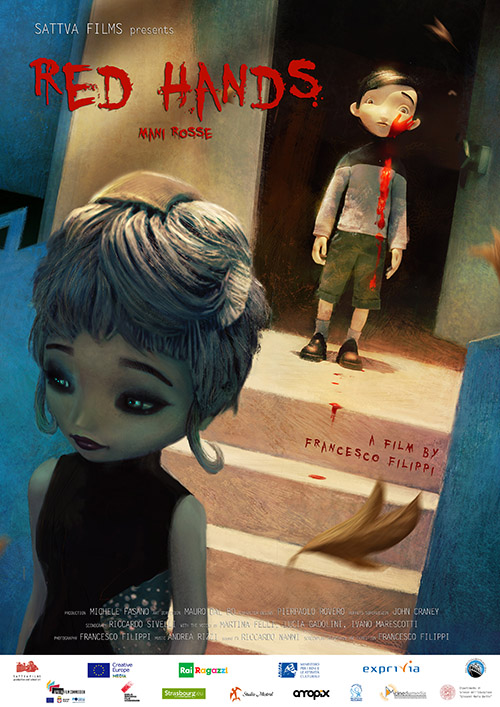 Red Hands is a film about violence on minors and women, but also about parents-children relationships. It's about coming of age, creativity and making choices in a complex world. All this finds its symbol in Luna's hands, which have the power to produce a blood-like liquid; her amazing red graffitis are the pretrext for the fights, but also the marvellous "place" where she an Ernest meet.

Red Hands ambition is to push stop-motion into the world of the teen social drama, thanks to a thrilling story-telling and a unique fusion between stop-motion and digital painting.
Some of the best Italian talents are involved in this film, from design to animation. For the specific needs of the puppet-making the crew was trained by the expert John Craney. The puppets are made of foam, silicon and resin. Just the mouths and some hands are made of plastiline.

18 italian artists are supporting this film: they have made red drawings painting with their fingers, like Luna would have done. Their works of art are availables as rewards for our supporters. Learn more here.

*****************************
Main credits
screenplay, direction: Francesco Filippi
production: Michele Fasano
art direction: Mauro Dal Bo
character design: Pierpaolo Rovero
stop-motion animation: Francesco Filippi
music: Andrea Rizzi
sound design: Riccardo Nanni
scenography: Riccardo Sivelli
editing & compositing: Francesco Filippi
voices: Lucia Gadolini, Martina Felli, Ivano Marescotti
costumes: Loretta Orsi
maquettes:
Marina Gulinelli, Silvia Guerrini, Joseph Nowakowski
puppets making:
John Craney, Marina Gulinelli, Laura Soprani, Paola Oriolo, Elena Bassi
Silvia Guerrini, Joseph Nowakowski, Marco Bugamelli, Saron Balucelli.
Special help: Ivan Cavini
*****************************
Some backstage pictures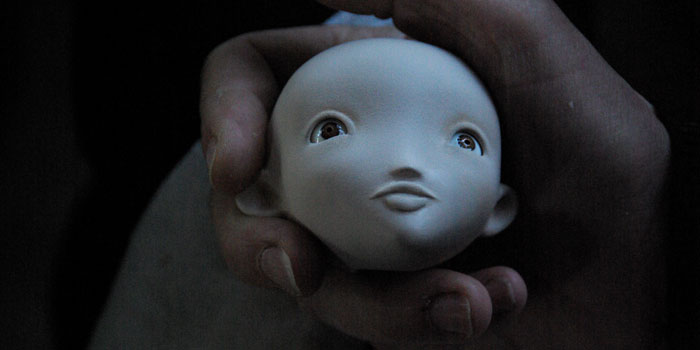 ********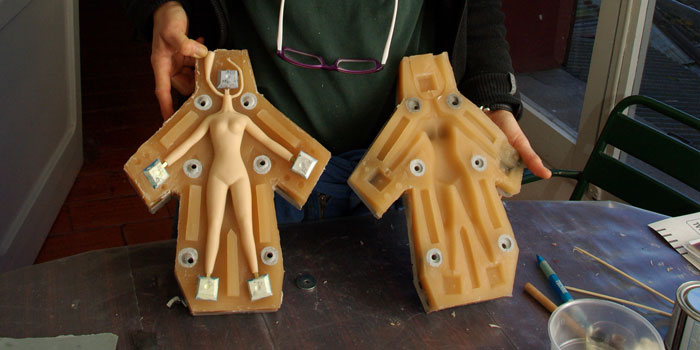 ********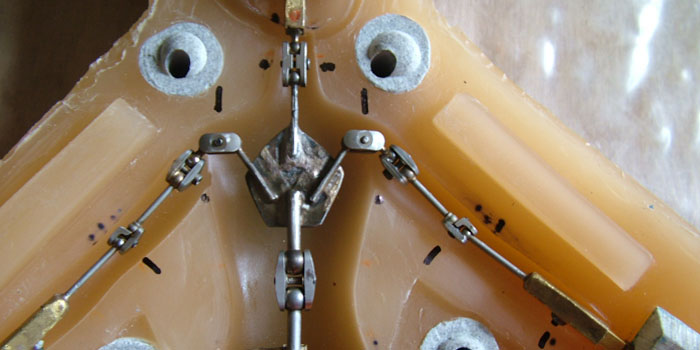 ********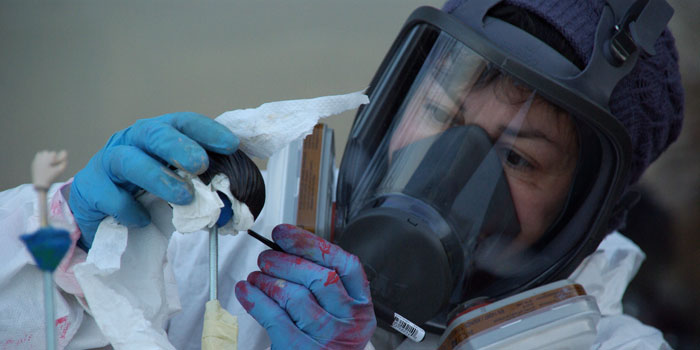 ********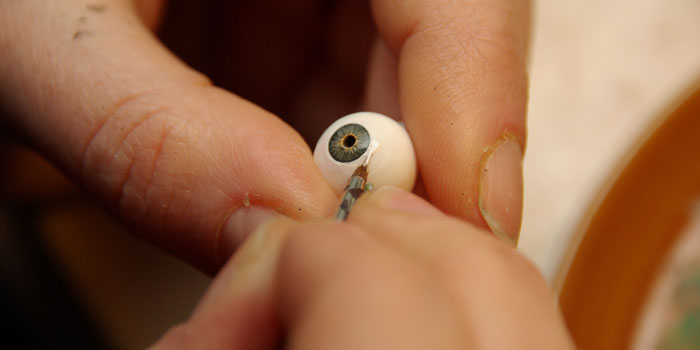 ********